Christmas Mugs Are Fun For The Holidays
There's nothing quite like snuggling up on the cough with a blanket and a warm mug of your favorite beverage. Get a mug for yourself of give some to your friends and family for the holidays.
Here are some Christmas mugs for you to consider. Whether you want mugs with Christmas animals or sayings or pictures of Santa, you'll find them all here. These are the best deals on Christmas mugs that you're going to find and there are tons to choose from.
If you like the mug to the left,
you can get it here from Zazzle:
Snowman Merry Christmas Clock

Christmas Mug With Santa Claus
Wouldn't it be fun to have a nice cup of cocoa with Santa? You could sit down on the couch, pop in a Christmas movie, drop a few marshmallows in your cocoa and relax. You can get a mug with a modern Santa in his red outfit or a classic Santa. There's even one with Santa with his reindeer.
Christmas Mug Wishing You A Merry Christmas & A Ho Ho Ho!
It's fun to be wished a Merry Christmas at Christmas time and to wish others the same. Here are some fun mugs that express that exact sentiment. You can get one that says "Noel" or "Ho Ho Ho" or just "Merry Christmas."
Bah Humbug Christmas Mug
Not real big on Christmas spirit? There's a mug for you too.
Christmas Mug With Animals
It seems animals like Christmas too. Here are some cute ones wearing their Santa hats and wishing you a Merry (or Meowy or Mooy) Christmas.
Christmas Mug With Wreaths, Trees & Holly
Ah, the foliage of Christmas. These mugs have Christmas trees and wreaths and holly. You can get a mug with holly spread out to form a peace sign or even a palm tree used as a Christmas tree.
Christmas Mug With Snowmen
It's loads of fun to make snowmen at Christmas time if you live in an area that has snow at that time of year. You can bundle up and go outside, roll the snow up into balls and stack them. Then the real fun starts when you get to add a face and accessories to your snowman.
If you want a snowman on your mug, here are six great ones to choose from. You can get just a snowman face or any of several whole snowmen complete with scarves.
Christmas Mug With Snowflakes
Snowflakes are delicate and beautiful and lovely to look at. Here are a few Christmas mugs featuring some nice examples of snowflakes. You can get them in red and white or blue and white or get a mug with a patchwork of snowflakes on it.
"I Can Explain…" Christmas Mug
Have you been naughty this year? Get your explanations ready while you enjoy some hot tea.
Christmas Mug With Your Own Photo
Add whatever pictures you want to these mugs. You can use pictures of your kids or of your sister's kids. You can use pictures of your pets or even your sister's pets if you want. Anything goes.
Christmas Mug Sets
Are you expecting company? Maybe you need a whole set of mugs rather than just one.
Discounted Christmas Mugs
See some more cute Christmas mugs on eBay:

Eggnog Recipe
Are you in need of something tasty to put in your Christmas mug? Here are a couple of good recipes for homemade eggnog and cocoa. Maybe you could try both and figure out which one is best.

If you'd like to have this moose mug, it's available at Amazon.
Moose Christmas Mug
Ingredients:
5 egg yolks
3/4 cup sugar
1 3/4 cups heavy cream
2 3/4 cups whole milk
1 teaspoon vanilla
1/2 teaspoon nutmeg
Instructions:
Mix together the egg yolks, sugar, 1 cup heavy cream, 1 1/2 cups milk, vanilla and nutmeg. Heat the mixture for about 5 minutes in a double boiler. Stir constantly. Refrigerate the mixture for at least an hour. Then stir in the remaining cream and milk and serve. Enjoy.
Hot Cocoa Recipe
Ingredients:
1/2 cup sugar
1/4 cup cocoa
1/3 cup water
3/4 teaspoon vanilla
1 quart whole milk
Instructions:
Mix together everything except the milk. Bring it to a boil and let it boil for two minutes. Slowly add the milk while stirring constantly. Heat it just to the point where it's comfortable to drink. Don't boil it. If you want it creamier, replace some of the milk with cream.
What Do You Like In Your Christmas Mug?

Didn't Find What You Were Looking For?
Search For More Christmas Mugs Here
Search for more Christmas mugs on Zazzle!

* * * * *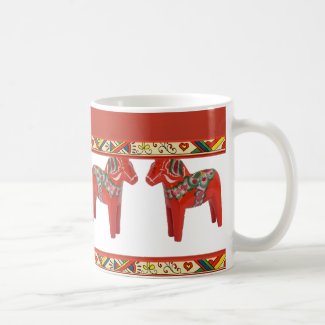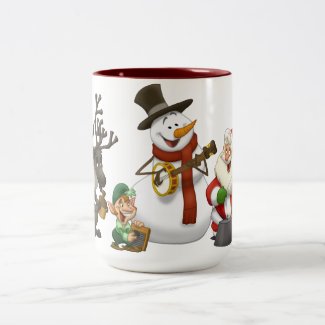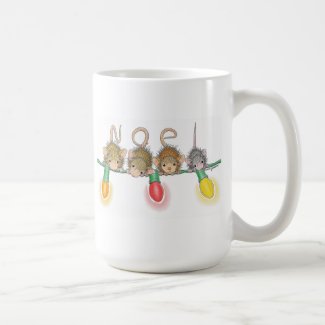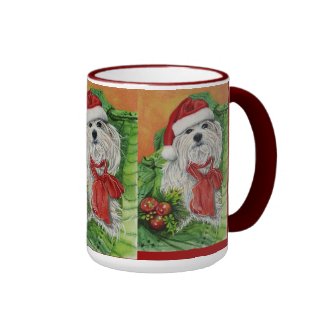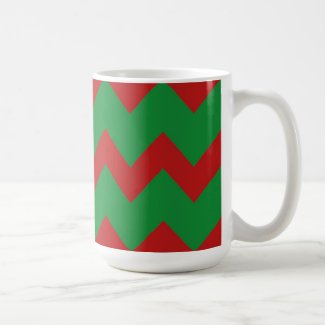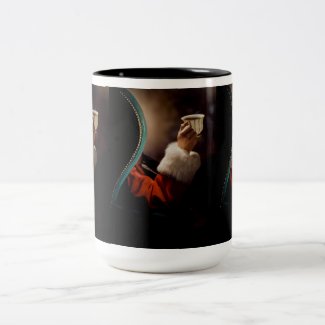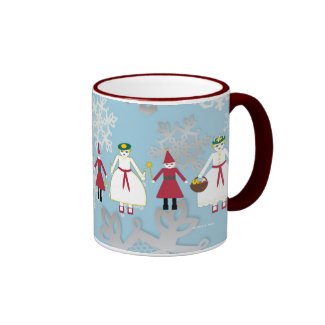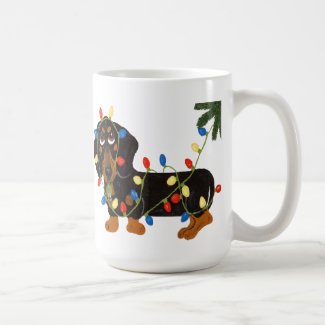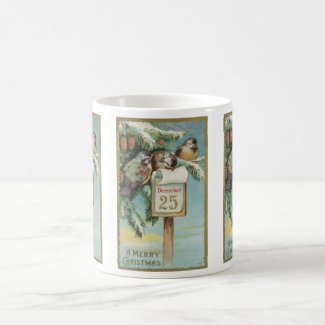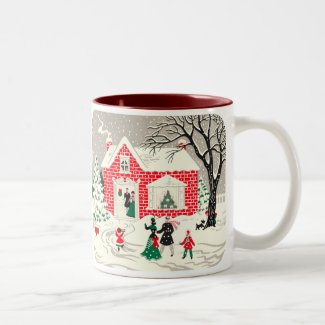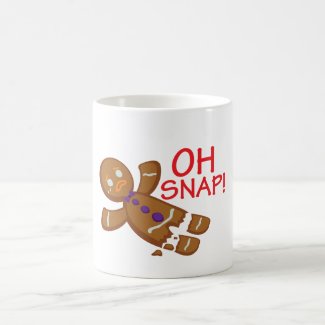 ---
You Might Also Like...