Cat Lovers Love Cat Stuff
If you've ever been owned by a cat, you know that cats can become an important part of your world. And having little reminders around about your four legged babies is a lot of fun. If you know someone who loves cats, it's a safe bet that person will also love a cat coffee mug, a cat bracelet or other cat themed items.
Here are some great gift ideas for cat lovers for you to consider. Whether you want mugs or books or a calendar, you'll find it all here. These are the best deals on gifts for cat lovers that you're going to find and there are lots of items to choose from.
If you like the cat magnet to the left,
you can get it here from Amazon:
LittleGifts Car Magnet
---
CAT LADY Street Sign
Leather Change Purse
Sterling Silver Diamond-Accent Cat Pendant Necklace
LittleGifts Air Freshener
Cat Hair Mug
Catffeinated Mug
Cat Mom Mug
Cat and Mouse Pendulum Clock
I Could Pee on This: And Other Poems by Cats
Cat Lover's Devotional: What We Learn about Life from Our Favorite Felines
Black Cat Smartphone Stand
Thumbs Up! Paperclip Magnet
You've Cat To Be Kitten Me Right Meow Shirt
Resting Cat Stone Whimsical Garden Accent
Mini-Sculpture Itchy Cats Bookends
Cat Lover Theme Charm Bracelet
Willow Tree Kindness Girl
Cat-Opoly Monopoly Board Game
Bad Kitties 2017 Wall Calendar
Cats Are Like Potato Chips Sign
Salt and Pepper Set
Troika Tabby Cat Keyring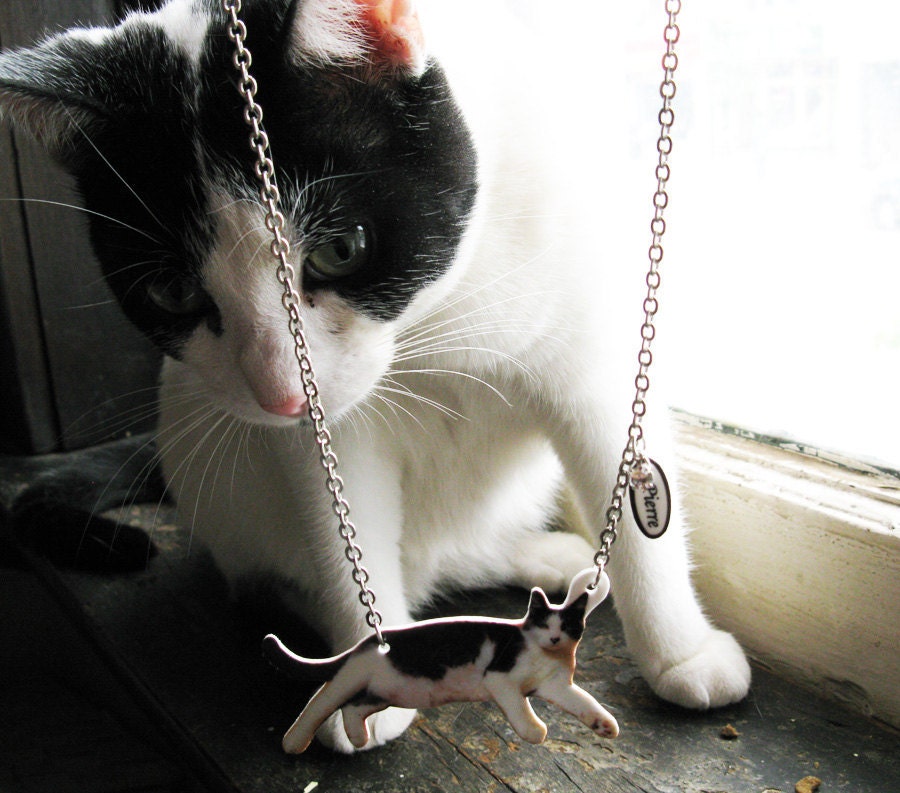 Personalized Pet Portrait Necklace
This necklace makes a great gift for a cat lover. You just take a picture of a cat, send it in and you get a personalized, handmade necklace with the cat as the charm. This would be a unique gift that any cat lover would love.
Didn't find the perfect item above? You can see lots more gifts for cat lovers right here:
Gift Ideas For Cat Lovers
---
You Might Also Like...