You Can Give One As A Gift Or Get One To Make Gifts For Others
Have you ever wanted to design and make your own jewelry? Maybe you already have an idea for a design and you just need the supplies and the skills to make it a reality. Or maybe you have no idea where to start but you'd love to make something anyway.
Wearing jewelry that you've made yourself can be quite a conversation starter. People will be amazed at your unique pieces and ask you about them. You'll love telling them about how you made them yourself.
Giving a friend or loved one a unique piece of jewelry that you made yourself is a great idea for holidays and birthdays. Your gift will be that much more special since it'll be something you created.
Here are some great jewelry making kits for you to consider. Whether you want to make necklaces or earrings or bracelets, you'll find some great kits below.
(The kit above is a starter kit that's great for beginners. It's got all the tools you'll need as well as the things you'll need to make your jewelry out of. It's got pliers, tweezers and a mat for sorting your beads on. It's also got wire, beads and an assortment of things for making your jewelry. There's also a 30 page book of instructions with ideas to get you started. If you like this kit, you can get it here from Amazon: Darice Boxed Jewelry-Making Starter Kit)

---
Pretty Bracelet Jewelry Making Kit
Mix and Mingle Starter Jewelry Making Kit with Bracelet and Beads Keys
This is a kit for making the bracelet you see to the left. It's got 15 pieces including the wire, beads and the cute little key you see in the middle of it.
---
Butterfly Necklace Jewelry Making Kit
Butterfly Cluster Necklace Kit
This kit includes all the little metal butterflies and pieces you'll need to make the necklace you see here. You get all the pieces along with clear instructions.
---
A Few Other Jewelry Making Kits
If one of the sets above doesn't strike your fancy, there are plenty more to choose from. All of the sets below include all of the tools, beads, wire and anything else you'll need to get started making beautiful jewelry.
Jewelry Basics Class In A Box Kit, Bright Glass
Jewelry Basics Class In A Box Kit, Naturals Glass
Jewelry Basics Class In A Box Kit, Gold and Copper Earrings
Jewelry Basics Class In A Box Kit, Silver Tone Earrings
Class in a Box by Cousin Classic Collection Jewelry Making kit
Class in a Box by Cousin Natural Collection Jewelry Making Kit
---
Etsy Jewelry Making Kits
Etsy is a great site to find jewelry making kits or any kind of craft supplies. You can check out what they have available here: Jewelry Making Kits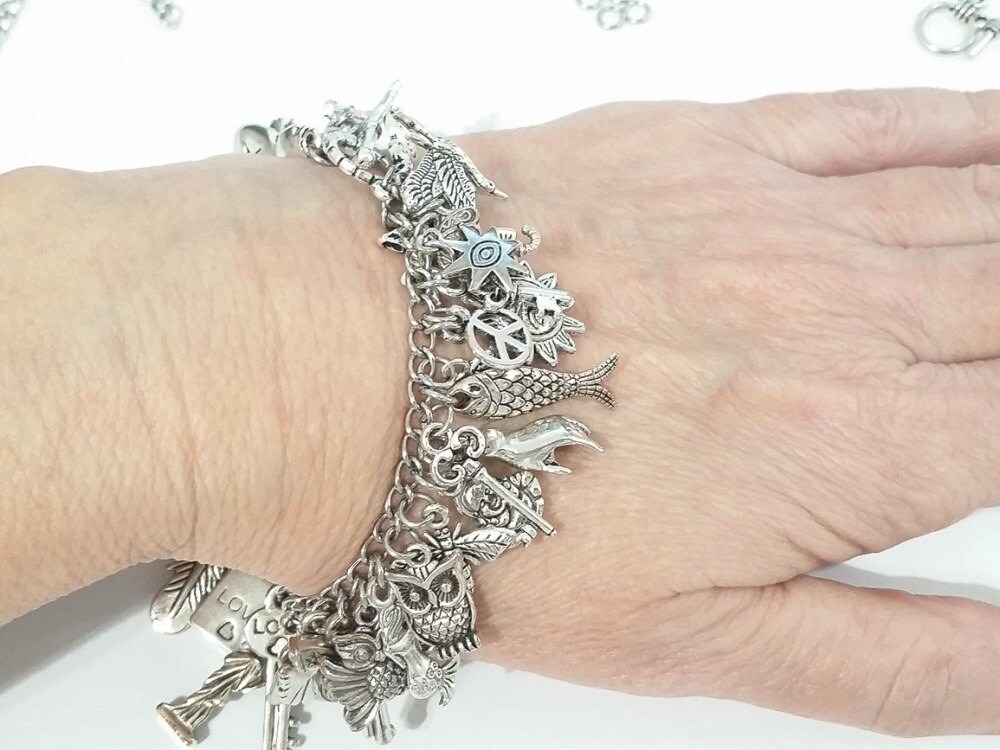 Charm Bracelet Kit – Over 50 Charms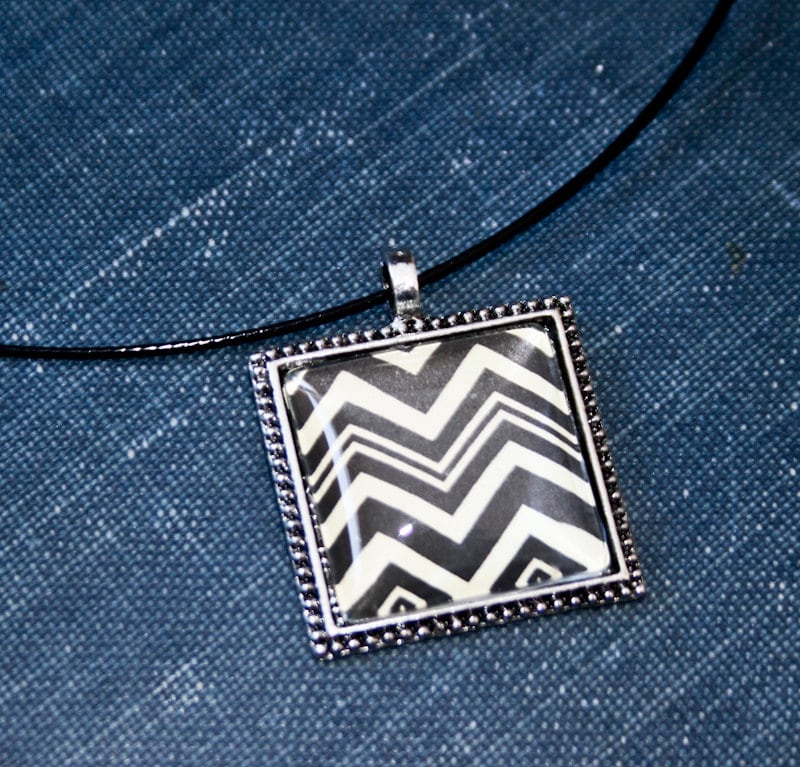 18 Piece Jewelry Making Kit with Pendants, Glass, and Necklaces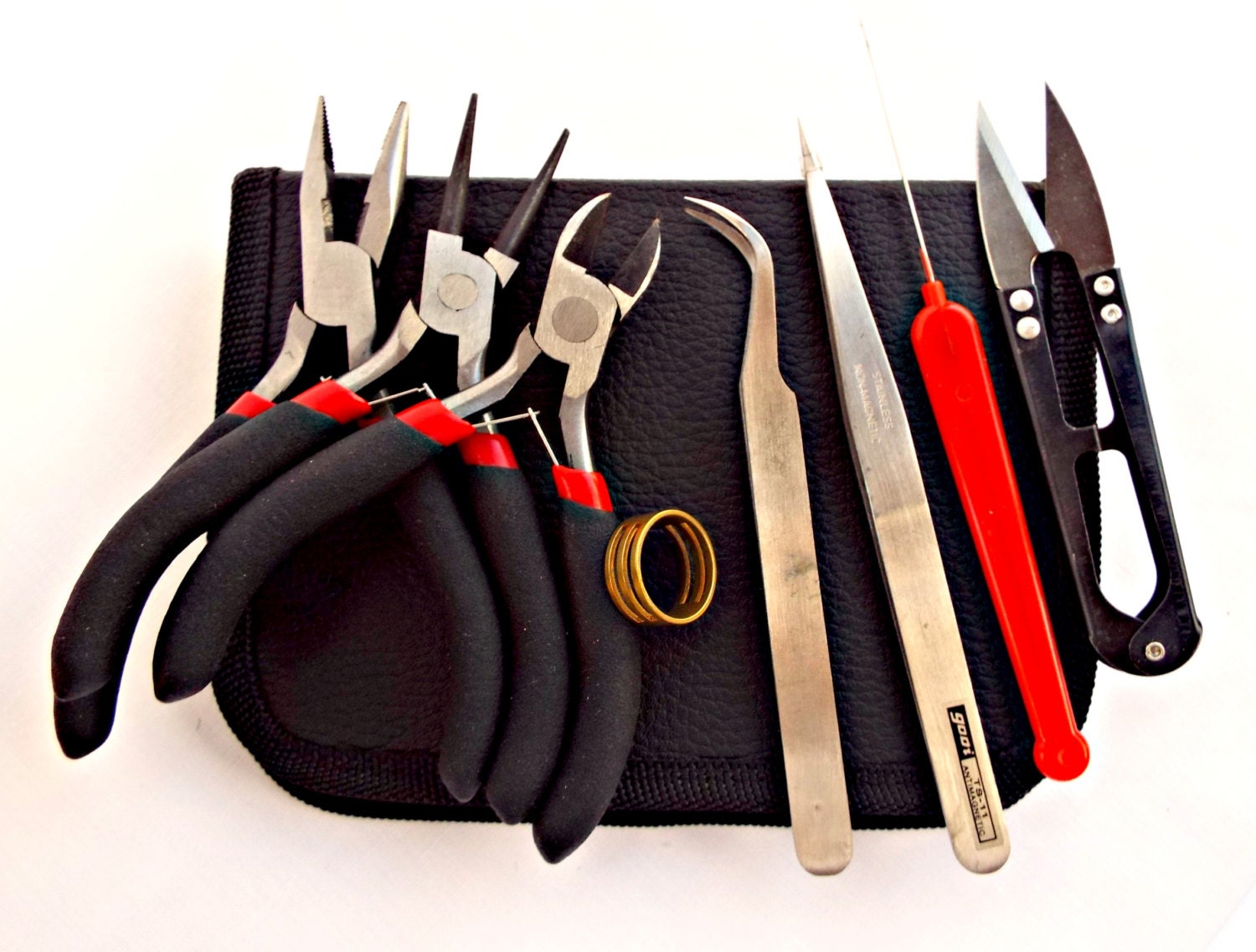 8 Piece Jewelry Making Tool Kit
---
Discounted Jewelry Making Kits
See all of the jewelry making kits on eBay here:
Jewelry Making Kits
---
Didn't Find A Set You Like?
Search For Jewelry Making Kits Here
---
You Might Also Like...